HKS Fine Tune Timing Belt - Nissan
HKS Fine Tune Timing Belt for Nissan RB engines
HKS Fine Tune Timing Belt for Nissan RB engines.
Will fit: RB20DE / DET, RB25DE / DET, RB26DETT.
We also sell this as a kit with idler and tensioner: http://garage-d.com/nissan-rb-timing-belt-kit.html
Belt strength has been optimized for each engine application and designed to allow stable belt tension even when heat expansion occurs in the engine
Previous timing belt manufacturing techniques have involved with applying pressure from the outside to the teeth. This applies tension to teeth making them weaker. By forming a mould with the correct shape of teeth to begin with, it allows the teeth shape to be formed without compromising belt strength and can decrease the belt skipping at high torque.
Teeth rubber is made from H-NBR grade rubber for additional strength.
This timing belt is best suited for use with HKS Slide Cam-Pulleys. Optimized belt strength for each engine application makes the Fine Tune Timing Belt ideal for use with HKS Slide Cam-Pulleys for high power/high RPM engines.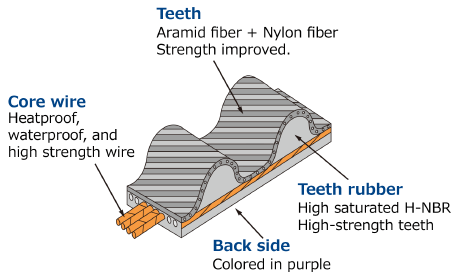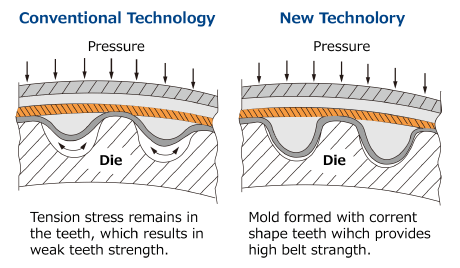 Please contact us directly via phone or email for more details.